The medieval, small town of Vianden and its surroundings present plenty of possible activities to do for everyone: you can go on a sightseeing tour, practice sports or just relax and enjoy your stay.
VIANDEN, THE MEDIEVAL CITY
was during the middle Ages the capital of the powerful county of Vianden, an area as large as the present Grand Duchy of Luxembourg. It included 136 villages and stretched as far as Prum and Bitbourg.
It was a fortified city, tucked at the foot of the castle, which dominated and protected it. Five gates gave entry to the city, which was surrounded by ramparts with 24 semi-circular towers. The present bell-tower, the " Hockelstour", standing on a rock between the castle and the town, originally served as a watchtower, allowing an effective vigilance to be maintained. The Marechal de Bouffiers, who also dismantled the castles of Brandenbourg, Falkenstein and Stolzembourg, destroyed the city wall in 1679. About 1850, the last two gates of the town, the gate of the upper town and the bridge gate were considered cumbersome and were pulled down as well.
Cultural attractions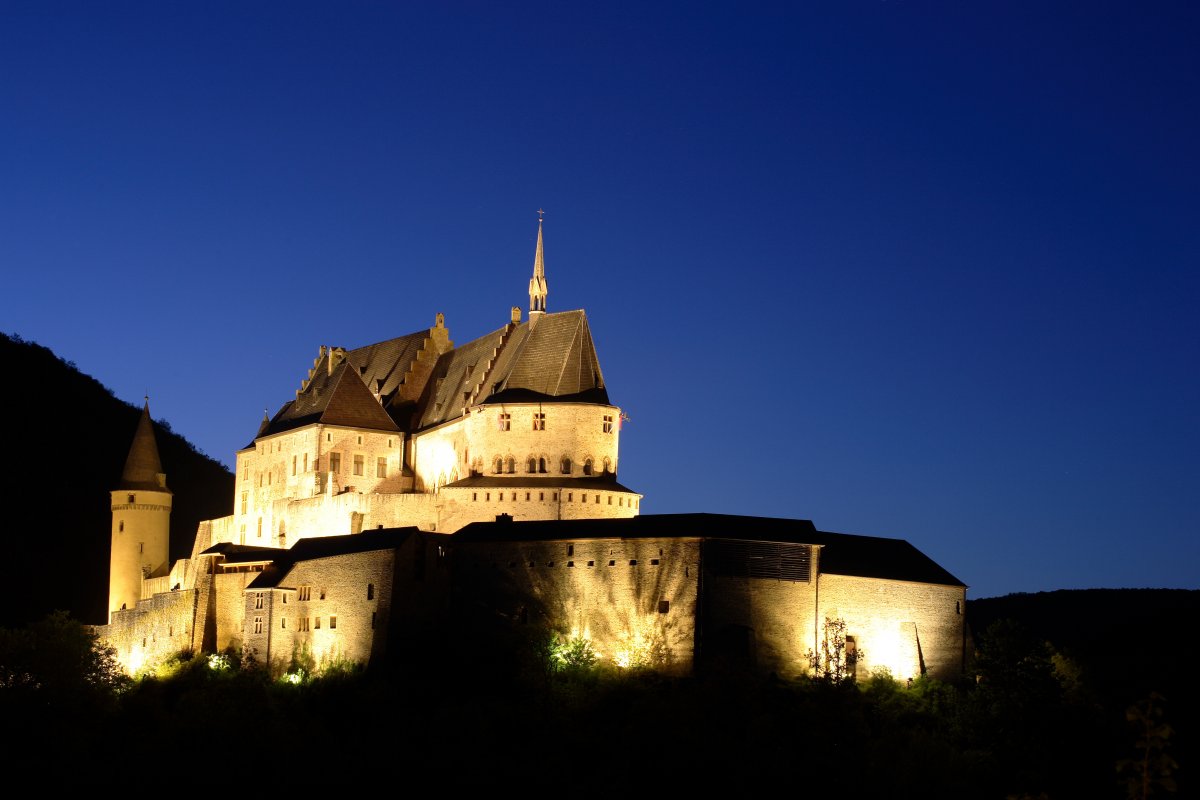 Chair lift Vianden
Hydro-Electric Plant S.E.O. Vianden
Litterary museum of Victor Hugo Vianden
Rustic art museum Vianden
Saint-Nicolas Church Vianden
Saint-Roc Church Vianden
Stolzembourg Castle
The church of the Trinitarians Vianden
The copper mine Stolzembourg
Vianden Castle
"Benni" the little tourist train of Vianden
"Bildchen" chapel Vianden
The Ardennes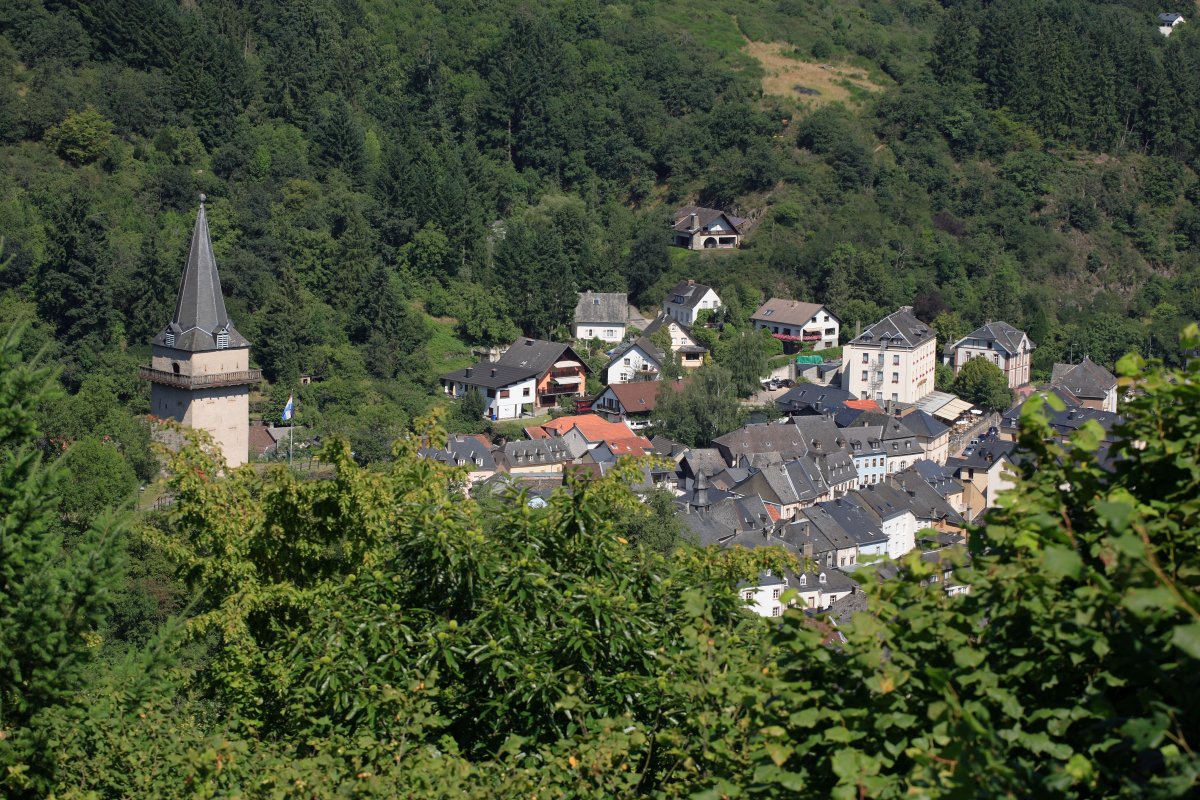 Many consider the Ardennes to be synonymous with magnificent landscape – winding valleys, endless rivers, and invigorating green landscapes. The skillfully restored Vianden Castle takes you back to the Middle Ages and is equipped with antique weaponry and armour, Gobelin tapestries, and majestic furniture. Reach new heights as you get a glimpse of the unforgettable character of this scenic region from the Vianden chairlift. Head to the city of Clervaux where you'll find yet another castle with parts dating back to the 12th century. The Castle was restored after its destruction during the Battle of the Bulge in the mid 1940s. The 12th century feudal castle, that ranks among the world heritage sites of UNESCO, also reveals Edward Steichen's photo collection "Family of Man". The National Museum of Military History offers visitors a glimpse of the most significant events of the Battle of the Bulge. Reaching an altitude of 559 meters, the highest peak in the Grand Duchy is also in this region, as is the German-Luxembourgish natural park that runs along the river. The area's churches and chapels are worth a look with their beautiful frescoes, sculptures, and mosaics. Take a stroll through Diekirch with its old world charm and big open terrace square that serves up public concerts in the summer and Diekirch beer all year round. What's more, The National Museum of Military History offers visitors a glimpse of the most significant events of the Battle of the Bulge.